What Exactly is Liver Cancer in Dogs?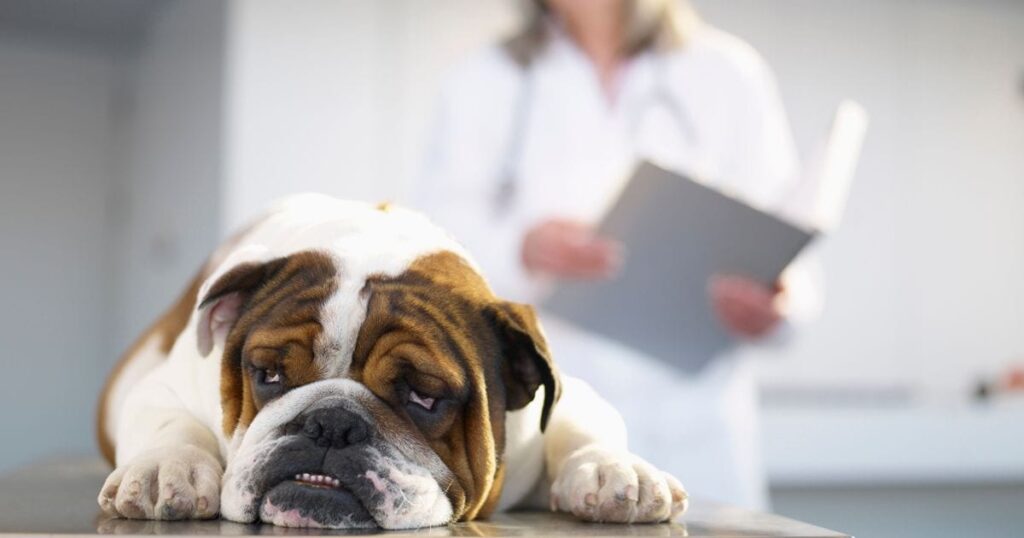 One of the cancers that cause dogs to die is liver cancer in dogs. Sometimes, it is both benign and malevolent. Tumors can begin in the liver itself, although they usually spread amongst the parts of the body down to the liver.
Liver tumors, particularly the malevolent ones, spread to the various body parts such as kidneys, lungs, spleen, pancreas and lymph nodes. Liver cancer can already spread over the body parts before it has been identified.
Symptoms of Liver Cancer in Dogs
This type of canine cancer has nonspecific early symptoms.
Loss of appetite, fatigue, weight loss, and jaundice are some of the signs.
Chronic symptoms include vomiting and diarrhea. Moreover, you will notice that the dogs will be thirsty and will urinate more than usual.
During the early stages of the liver cancer, it is likely that the liver enlarges and swells. When you hold the dog in his stomach as you lift him, he will likely feel pain.
 Diagnosis of liver Cancer in Dogs
Liver cancer can be diagnosed through blood tests, CT (computed tomography), X-rays, MRI, and ultrasound. Biopsy of the liver is still the ultimate test.
The liver fails to function because of liver cancer in dogs. The symptoms of liver failure include ascites, jaundice, hepatic encephalopathy, and continuous bleeding. The dogs' eyes, tongue, and gums become yellowish when they experience jaundice. This yellow color can also be found in the ears. On the other hand, if the dog has ascites, he will have a swollen appearance. Also, when the dogs have liver cancer, they will suffer internal bleeding on their stomach, urinary tract and intestines. What is the best treatment to cure liver cancer given this many effects?
Treatment to Cure Liver Cancer in Dogs
The treatment to be undertaken will vary on the duration of time the dogs have been ill. There are cancers which can be treated through medications; there are also some treated by surgery.
Surgery
To eliminate the affected part, surgery is one of the treatments used.
You can use surgery to cure primary tumors. Nonetheless, even though it is the most prevalent treatment for liver cancer, it cannot treat all. You may also opt to try chemotherapy.
In order to control bleeding, an option is to have a special diet of low protein. Also, to avoid stomach ulcers, reduce blood ammonia levels and administer antacids.
Prevention of Liver Cancer in Dogs
The most significant thing for your dog's health is good prevention even though there may be a lot of treatments available.
Diagnosing liver cancer in dogs is very hard.
Make sure to feed your dog with healthy food because liver cancer can be caused by any chemical substance present on commercial dog food.
Similar with treatment for canine bone cancer, the best diet is homemade food, especially for your dog.
Make sure to select all the products with high quality for your dog.
You may also add sardines on the dog food you purchase.
Sardines consist of a high quantity of fish oil. We all know that this contains fatty acids which can help prevent liver cancers